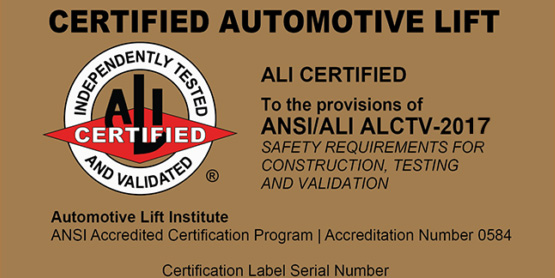 Rotary Lift is the World's Largest and Most Trusted Hoist Manufacturer with manufacturing plants in USA, Europe, and Asia, with OEM Approvals.
Rotary hoists lift to at least 20,000 cycles. This is twice the ALI (American Automotive Lift Institute) Gold standard of 10,000 cycles.
If you want a hoist with a low cost term of ownership, which is engineered to very high standards, then choose a Rotary Lift.
Summit 2 Post hoists are shown after the Rotary hoists. Scroll down.